Warning: putenv() has been disabled for security reasons in /web/malomudvar/malomudvar.com/www/vendor/vlucas/phpdotenv/src/Dotenv.php on line 86 Warning: putenv() has been disabled for security reasons in /web/malomudvar/malomudvar.com/www/vendor/vlucas/phpdotenv/src/Dotenv.php on line 86 Warning: putenv() has been disabled for security reasons in /web/malomudvar/malomudvar.com/www/vendor/vlucas/phpdotenv/src/Dotenv.php on line 86 Warning: putenv() has been disabled for security reasons in /web/malomudvar/malomudvar.com/www/vendor/vlucas/phpdotenv/src/Dotenv.php on line 86 Warning: putenv() has been disabled for security reasons in /web/malomudvar/malomudvar.com/www/vendor/vlucas/phpdotenv/src/Dotenv.php on line 86 Warning: putenv() has been disabled for security reasons in /web/malomudvar/malomudvar.com/www/vendor/vlucas/phpdotenv/src/Dotenv.php on line 86 Warning: putenv() has been disabled for security reasons in /web/malomudvar/malomudvar.com/www/vendor/vlucas/phpdotenv/src/Dotenv.php on line 86 Warning: putenv() has been disabled for security reasons in /web/malomudvar/malomudvar.com/www/vendor/vlucas/phpdotenv/src/Dotenv.php on line 86 Warning: putenv() has been disabled for security reasons in /web/malomudvar/malomudvar.com/www/vendor/vlucas/phpdotenv/src/Dotenv.php on line 86 Warning: putenv() has been disabled for security reasons in /web/malomudvar/malomudvar.com/www/vendor/vlucas/phpdotenv/src/Dotenv.php on line 86 Warning: putenv() has been disabled for security reasons in /web/malomudvar/malomudvar.com/www/vendor/vlucas/phpdotenv/src/Dotenv.php on line 86 Warning: putenv() has been disabled for security reasons in /web/malomudvar/malomudvar.com/www/vendor/vlucas/phpdotenv/src/Dotenv.php on line 86 Warning: putenv() has been disabled for security reasons in /web/malomudvar/malomudvar.com/www/vendor/vlucas/phpdotenv/src/Dotenv.php on line 86 Warning: putenv() has been disabled for security reasons in /web/malomudvar/malomudvar.com/www/vendor/vlucas/phpdotenv/src/Dotenv.php on line 86 Warning: putenv() has been disabled for security reasons in /web/malomudvar/malomudvar.com/www/vendor/vlucas/phpdotenv/src/Dotenv.php on line 86 Warning: putenv() has been disabled for security reasons in /web/malomudvar/malomudvar.com/www/vendor/vlucas/phpdotenv/src/Dotenv.php on line 86 Warning: putenv() has been disabled for security reasons in /web/malomudvar/malomudvar.com/www/vendor/vlucas/phpdotenv/src/Dotenv.php on line 86
Restaurant
The Malom Udvar restaurant space itself is uplifting. Glass wall of the untouched nature and the mill panorama offering spectacular views to the guests. The interior is stylishly simple but well taste decorated, the tables themselves will easily take your appetite, while the rest of tiled stove will give you peace of mind in summer, in winter, radiating warmth. Wedge between rock wall and stream grassy terrace or nine millstone tables furnished terrace, the calming sound of the fountains evoke a fairy-tale world.
Since Malom Udvar has no secrets to anyone, it is not surprising that the restaurant's guests can witnessed the panoramic on-show-cooking in the kitchen through glass window transparency.Honoring this trust to the guests, who can see the furnace coals, materials preparation, chefs hive, and the end result is not given pig in a poke, but what had chosen from the menu.
Anna, the mistress of the house cooking-baking and serving carry the primes. It is important that the guest receive well treated and quality service.It is the only filipino restaurant in the country so Anna can conjure Cserhát hills with childhood home tastes. From filipino pancit (noodles with vegetables) to bistek (steak)- among many other typical dishes from Far East - a true culinary delight.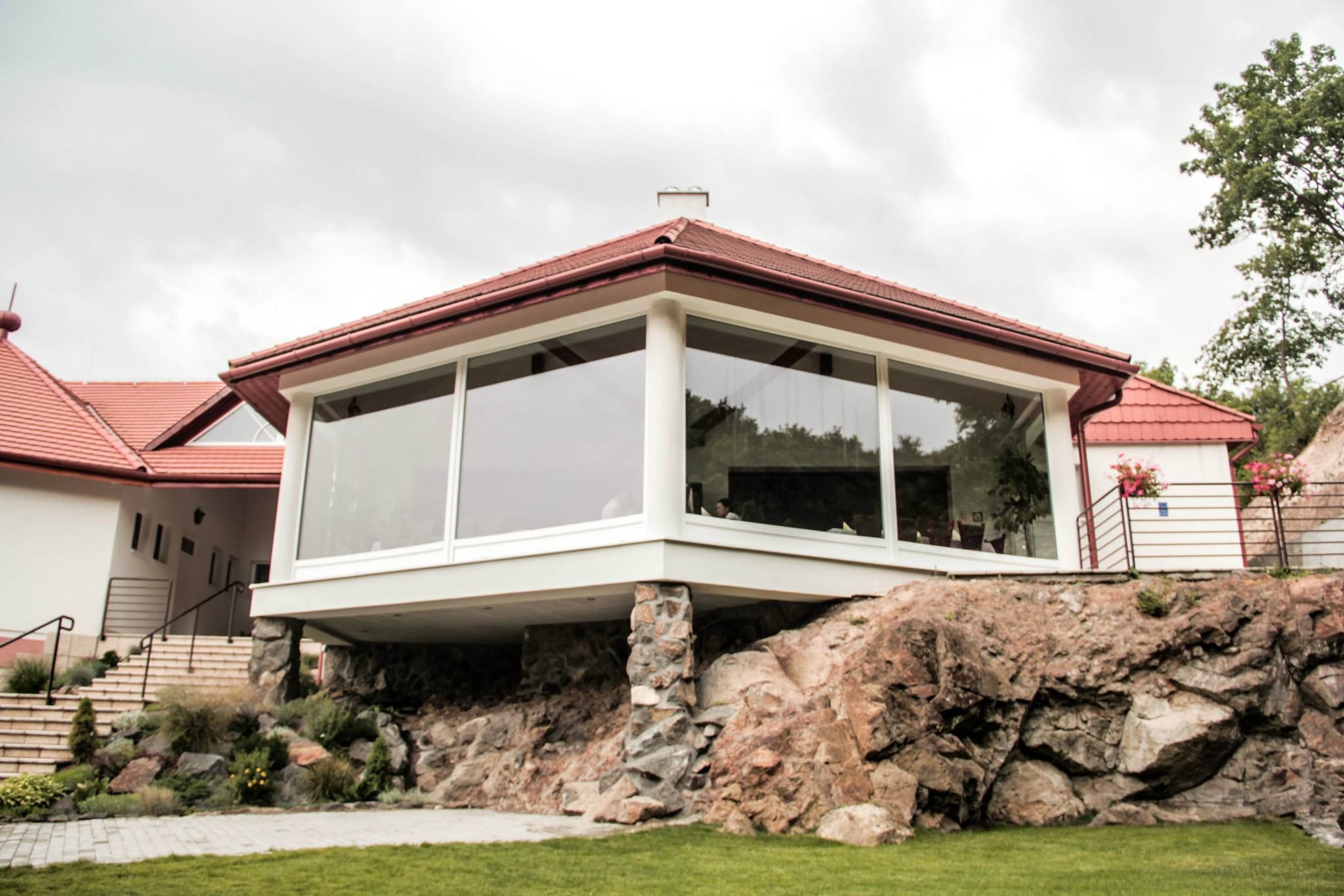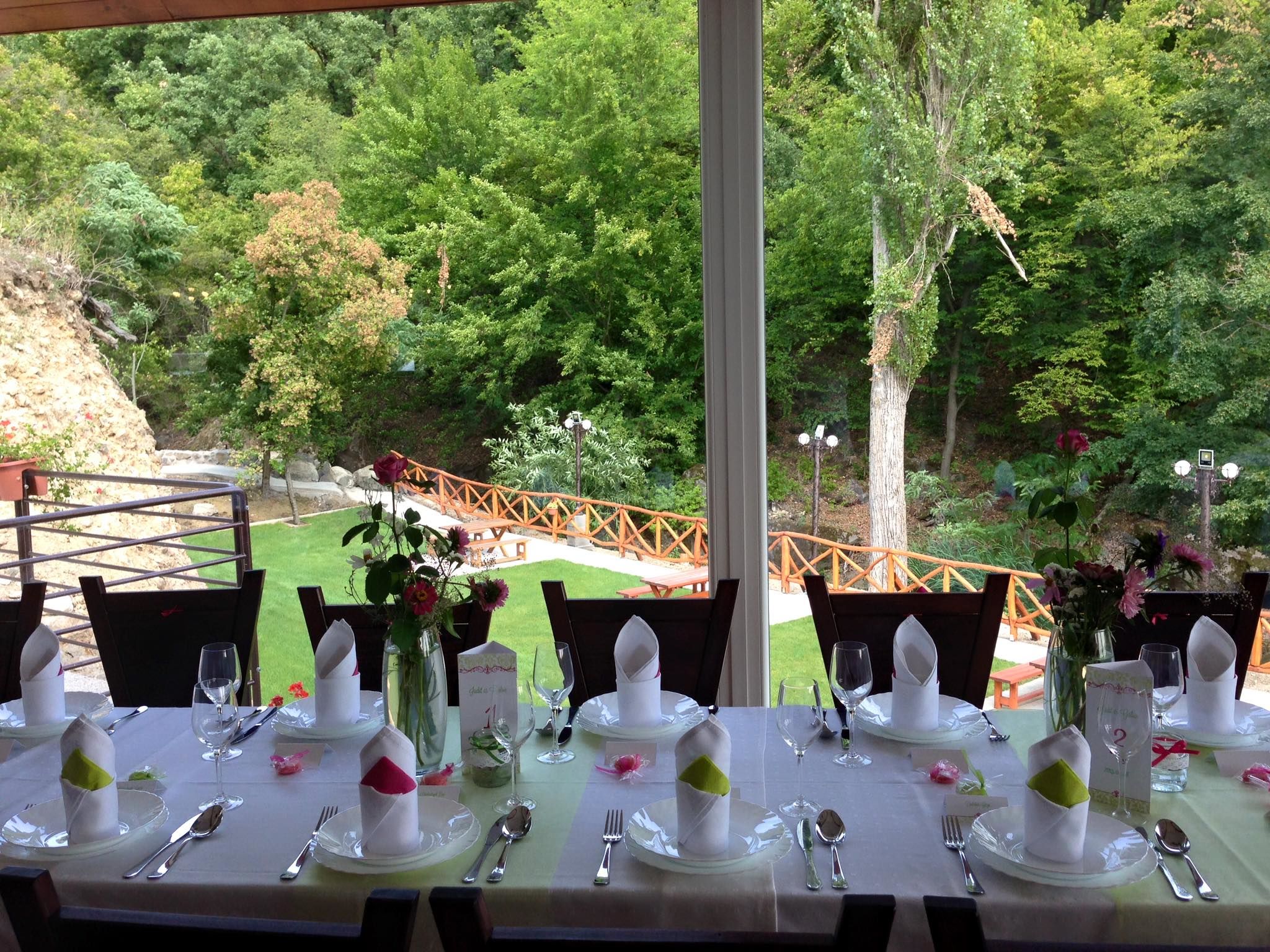 Of course, the Hungarian cuisine will not be left out of the range of restaurants, attached to two different flavors, two other gastronomic cultures coexist well with a kitchen. Between the flavors of the traditional Hungarian cuisine can often be palóc guests table, and you can not forget to mention the sight of oven-baked pizzas are not unique. The Malom Udvar is a gastro-bridge between the Hungarian and filipínó flavors.
If someone can not just choose something for everyone - which has not yet occurred - or individual request from guests can be prepare on their demand.
Returning guests just visiting the Malom Udvar due to the variety and uniqueness. Due to this, popularity has been a regular in the Filipino flavors and Hungarian dishes, oven-baked goodies and the oven baked pizzas and seven ends, in which the gastronomic adventures are guaranteed, the program indeed is unforgettable.
Among the rich and authentic quality of drinks Barako coffee, in which the raw material comes from the Philippines. The completion of this nearly half an hour before your eyes, at the table, a unique structure and "technology" is done and you're ready for a ritual. The result is an unusually roasted black, but definitely delicious coffee, a special feature of which is that, unlike in collapses arabica not the taste, and when it gets cold, cold bitterness replaced with a pleasant sweet taint.
And if Anna personally prepared for the guests, while good talks with her, maybe get to know the restaurant is Ebbel charm. Because of its charm, smile exudes a real delicacy to all guests.